Laser Vision Correction
What is LASIK?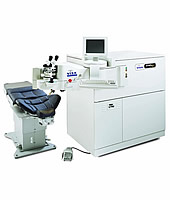 LASIK eye surgery is a procedure that corrects certain vision problems, reducing or eliminating the need for eyeglasses or corrective lenses. LASIK actually stands for Laser in-situ keratomileusis, the technical term for the surgical procedure. LASIK eye surgery is the most common type of refractive surgery. Refractive surgery changes the shape of your cornea to correct your vision. This procedure can be quite effective, and has very few side effects. LASIK is a great option for many individuals considering laser vision correction for a variety of very personal and professional reasons. LASIK may not promise perfect vision, however; it is a highly successful procedure that can at the very least reduce a person's dependence on glasses or contact lenses. The lifestyle benefits can be tremendous for active and social people. These benefits can enable people to more freely pursue their hobbies, sports activities or career options.

LASIK uses a beam of cool light to reshape the top layer (less than 10 percent) of the cornea, so that images focus correctly on the retina. A computer, controlled by your LASIK eye surgeon, is used to precisely calculate the exact amount of cornea that needs to be removed for each person's individual eyes. Numerous tests will be done on the eyes to achieve the measurements that will be treated with the laser.
What happens in LASIK surgery?
Your eye is anesthetized with drops to ensure you do not feel the procedure. Two small marks which disappear in a few hours are placed on your cornea. A suction ring is placed on the eye to secure the eye and maintain pressure while a corneal flap is created. During LASIK, a thin cellophane flap from the surface of the corneais created. The flap is then lifted to expose the deeper layer of cornea to be treated. This corneal flap stays attached to the rest of the cornea on one side. If any abnormality is noted the procedure could be aborted and reattempted.The laser is then positioned into place, and delivers a programmed number of pulses of ultraviolet light onto the newly exposed part of the cornea. Each pulse of the laser removes a microscopic layer of cornea.
Before LASIK surgery - San Diego LASIK pre-operative instructions available at LASER CENTER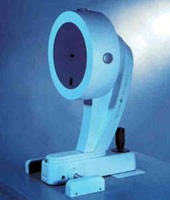 Prior to LASIK surgery you will be invited to our San Diego LASIK office for a complete eye health examination known as your pre-operative LASIK eye exam. During this process we will perform series of diagnostic tests to make sure your eyes are suitable for LASIK surgery. Measurements of your corneal thickness will be reviewed and your overall eye health will be checked. Please feel free to ask our LASIK surgeon about some of our unique diagnostic equipment. If it is determined that you are a candidate our office will help you schedule your LASIK eye surgery and provide you with a thorough list of surgery day details.
After LASIK surgery- San Diego LASIK post operative instructions available at LASER CENTER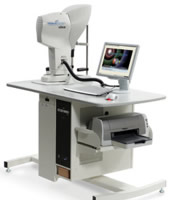 After LASIK surgery is complete, the corneal flap is put back in place. This flap will naturally adhere to the treated cornea, eliminating the need for sutures. Pressure from the eyelid and other factors will hold the flap in place as it heals, minimizing discomfort. The center of the cornea is now flattened, allowing light rays to be focused more precisely on the retina and images will be seen more sharply. Most LASIK patients notice a dramatic improvement in their vision immediately after the procedure. However, maximum improvement will occur over the next three to four weeks. Both antibiotic drops and steroid drops will be used for a period of two weeks following LASIK surgery to ensure proper healing. Artificial tears will also be used abundantly to help keep the cornea smooth and moist during the healing period.
Follow-Up after LASIK
The final outcome and speed of healing of the LASIK procedure is directly related to the care that is taken of the cornea after the procedure. It is very important to keep all postoperative appointments with your doctor. The recommended exam dates following LASIK are:
One Day
One Week
One Month
Three Months
One Year
LASIK Research How to select a LASIK surgeon? Questions to ask your LASIK surgeon.
How many LASIK procedures have you performed?
What is the difference between LASIK and PRK and what is best for me?
Should I choose a lens implant instead of LASIK
Where did you receive your LASIK training?
Are most of your LASIK eye surgery patients happy?
What certifications do you have related to LASIK?
Do you get continually updated with new LASIK technology?
LASIK Technology
Pentacam Diaganostic Cornea Topographer
VISX Excimer LASIK Technology
Advanced Custom Vue LASIK
Intralase Bladeless LASIK Technology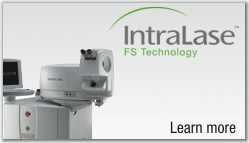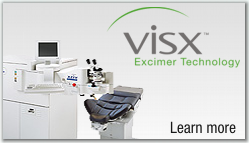 LASIK Facts
There have been no reported cases of blindness after LASIK surgery
Millions of LASIK surgeries have been performed
LASIK experience and cost may vary
The FDA approved LASIK surgery
In 2005 the AAO performed a LASIK safety study and determined it was safe and effective
Dr. Richard Leung of San Diego performs LASIK at San Diego Eye & Laser Center
Pre-operative LASIK consultation are mandatory for determining LASIK candidacy
LASIK Alternatives
Perhaps you have learned or been advised that LASIK surgery is not a good choice for you as you suffer from diabetes, presbyopia, cataracts or you are highly myopic. In the case that you are not a LASIK candidate you may still be able to have vision correction. Please investigate our ophthalmology website pages regarding Visian ICL, or Refractive Lens Exchange with Premium IOLs. Please be advised that a vision correction consultation would be the best way to determine the best possible vision correction procedure for you. Always seek the advice of medical professionals after reading eye care or LASIK information to best assess your personal best vision correction choices.
San Diego LASIK Experience Matters - Dr. Richard J. Leung
As a specialist in refractive surgery Dr. Richard J. Leung has performed thousands of laser procedures and pioneered the Down-up LASIK technique in San Diego. Dr. Leung is experienced in assessing whether the LASIK procedure is most appropriate for the patient -- based upon the individual's eyes, range of correction and lifestyle needs.
To find out more about LASIK or to attend a free information seminar, please contact the San Diego Eye & Laser Center at (858) 278-9900 or toll-free at 1-888-95-LASER.