Custom Wavefront LASIK
Custom LASIK
Custom LASIK San Diego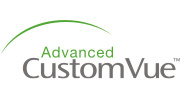 Have you heard about Custom LASIK available in San Diego? Custom LASIK involves a technology known as waveform technology that was originally invented by NASA for use in high-powered precision telescopes, (i.e Hubble Telescope). Please feel free to learn about wavefront technology and the San Diego Custom LASIK benefits. Our eye care center is proud to offer custom LASIK technology for any patients that desire this level of precision. During your initial patient consultation we will answer any of your questions and make sure you are completely knowledgable about this amazing LASIK advancement.
---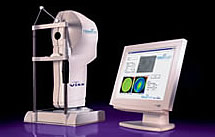 Our Doctors have chosen VISX Custom Vue Technology by Abbott Medical Optics. Wavefront technology has been used in LASIK vision correction since 2005. This recent technology has reduced aberrations after LASIK and simply made vision more clear for LASIK surgery patients. CustomVue laser vision correction is an exciting, new procedure that incorporates WaveScan wavefront technology and the patented, FDA-approved VISX laser to create a highly effective, personalized treatment plan for patients.
Using a device called an aberrometer (scanning diagnostic instrument which uses wavefront technology to measure the wavefront errors) the doctor is able to measure the way light travels through your entire optical pathway and compare it to the way light travels through an optically perfect eye. This creates a WavePrint™, a 3-D map of your cornea that is as unique to you as your fingerprint and 25 times more precise than a prescription obtained using conventional diagnostic equipment. The information from this customized "fingerprint" is transferred electronically to the laser, enabling your eye surgeon to adjust the laser to your unique visual requirements.
Without custom LASIK, doctors must rely on one-size-fits-all, traditional laser vision correction, which achieves great results but is not nearly as precise as CustomVue. In fact, our practice in San Diego can achieve custom LASIK results that are up to 25 times more accurate than traditional.
Starting the LASIK Consultation for CustomVue with Wavefront Technology
The CustomVue™ LASIK process begins with a pre-operative consultation to inform you about the technology and the procedure. An evaluation follows to assess your overall eye health and to measure and create a detailed and unique WavePrint® map of your eyes. On the day of the procedure, your unique correction information is transferred directly from the WaveScan™ to the Visx STAR S4™ Laser where the LASIK procedure takes place.
Wavefront Technology Benefits - VISX/AMO data ®2005
Improved overall quality of vision.
Improved night vision.
Uses the smallest and fastest laser beam for precision and overall improved health of the cornea.
CustomVue is 25 times more accurate than the traditional method of measurement.